Lucidchart and Lucidspark are two separate tools created by the Lucid software brand. In fact, they're two of the three main products offered by Lucid, the third one being Lucidscale.
Lucidchart is a collaboration-driven diagramming solution. Its main purpose is to allow teams to work on flowcharts, mindmaps, and ORG charts, and carry out other data visualization projects.
Lucidspark, on the other hand, works as a virtual whiteboard. Here, you can add sticky notes, develop ideas through freehand drawing, and collaborate with your teammates.
Lucidchart was the original product of Lucid Software Inc. and was initially launched back in 2008. Lucidspark is technically the offshoot of Lucidchart, having only launched in 2020.
The main difference between the two is that Lucidchart deals primarily with technical graphs and charts. Lucidspark is more for virtual sketching, mind-mapping, and evaluating. You may want to use the graphs made in Lucidchart in a professional context such as a pitch. Lucidspark is more for planning rather than producing a final product.
What You Can Do With Lucidchart
Diagram creation – With a premium Lucidchart account, you can dive into their thousands of pre-made diagrams and charts. This makes designing your own diagrams easy, as you can alter the ones that have already been created.
Data linking – You can link diagrams with data stored in the likes of Google Sheets. This means that whenever you make an update in Sheets, the data will be altered in the graph to match.
Turn your charts into a presentation – You don't have to leave Lucidchart in order to make a slideshow. You can make informative and engaging slides out of your graphs and charts all within the platform.
What You Can Do With Lucidspark
Brainstorm on infinite canvas – Lucidspark's canvas is infinite, which gives you and your team plenty of space to add sticky notes and scribble ideas. Everyone's cursor is given a designated color, which helps you identify who's coming up with ideas and who's making changes to the canvas.
Voting mode – Can't decide on which idea to go for? You and your colleagues can each vote on the post-it note or idea they think works best. This helps keep your projects moving forward in a direction that your entire team agrees on.
Breakout Boards – Split up your team into smaller groups using Breakout boards. This way, you can have specific members of your team working on specific aspects of your company brainstorming session. You could even set a timer within the app to limit the amount of time spent on a task.
Which One is Better For My Use Case?
As we've made clear, you can use Lucidspark to share ideas and come up with solutions to problems. The solutions can then be transferred to Lucidchart to be transformed into data-rich graphs and charts.
To better demonstrate when and when not to use each platform, here are the pros and cons of each:
Lucidchart pros
Data linking
Graph templates
Shapes
Lucidchart cons
Limited whiteboard features
Limited freehand drawing
Lucidspark pros
Infinite canvas for brainstorming
Collaboration through assisted grouping
Freehand drawing
Lucidspark cons
No data linking feature
Limited templates
Device Compatibility
Lucidchart is web-based, whereas Lucidspark is cloud-based. This means that it is not necessary to install anything on your PC, as both platforms can be accessed via the Internet. It's possible to create and edit charts and brainstorming sessions offline for both Lucid software types. However, collaboration requires an internet connection.
There's an iOS and an Android app for both Lucidchart and Lucidspark. This allows you to use the visual collaboration suite on the move, whether it be to draw on the virtual whiteboard or create a diagram or chart.
On the Lucid website, you'll be able to sign up for Lucidspark or Lucidchart. After which, you'll be able to sign in on the web-based version or in the mobile app.
Team Collaboration
Both Lucidchart and Lucidspark create a place for your team to share ideas and complete visual collaboration projects. It's possible to assign team members tasks, send them messages, and leave comments on colleagues' work on both platforms.
Lucidspark might do a slightly better job of encouraging collaboration, thanks to its assisted grouping, voting mode, and Breakout Boards. This encourages your team to interact with one another and come up with unique ideas. It also ensures that everyone's voice and opinions are heard.
After you've performed the strategic planning part on Lucidspark, you can share it with colleagues or import it to Lucidchart. Once you've created a graph or chart on Lucidchart, you can export it, share it, or add it to a presentation.
There's no limit to how many users can be online at once.
Overall User Interface
Given that both are Lucid software tools, they both share a similar learning curve. However, with more templates, shapes, and tools, Lucidchart has a slightly more complicated interface.
Lucidchart's interface features various shapes and templates down the left-hand side. Along the top, you'll find various tools to help you edit templates and create shapes of your own. Once you get used to the layout, this Lucid software becomes easier to use.
Lucidspark, on the other hand, is far more user-friendly, with a much cleaner user interface. Drawing and editing tools are found down the left-hand side, and sharing and active team member info can be found along the top.
Pricing Plans & Free Trials
There's a free version available for all Lucid products that can be used indefinitely. On the free version of Lucidspark, you can edit three whiteboards. If you want to upgrade to unlock more boards and features, you can upgrade to an Individual or Team premium account.
Similarly, the free version of Lucidchart offers users three editable boards with 60 shapes per document.
Benefits of Using Lucidchart & Lucidspark Together
Once you've finished brainstorming on Lucidspark's virtual whiteboard, you can export your best ideas onto Lucidchart. By clicking on the tab next to Team Ideation, hitting export, and selecting Lucidchart, your Post-it notes can be converted into informative diagrams.
Given this direct link, Lucid can claim to be the only visual collaboration suite that allows teams to carry out both strategic planning and execution of data visualization.
The suite acts as an idea funnel, with a finished and professional-looking graph or chart coming out of the end.
If you're stuck on how to use either software, there are plenty of YouTube videos published by the official Lucid company. There are also a number of articles available on the Lucid website that can provide you with extra information.
If your problem is not covered on YouTube or on the Lucid website, you could contact Lucid customer support. You can either send the company an e-mail or send them a message via their 'contact us' section.
User Ratings & Reviews
Positive Lucidchart review: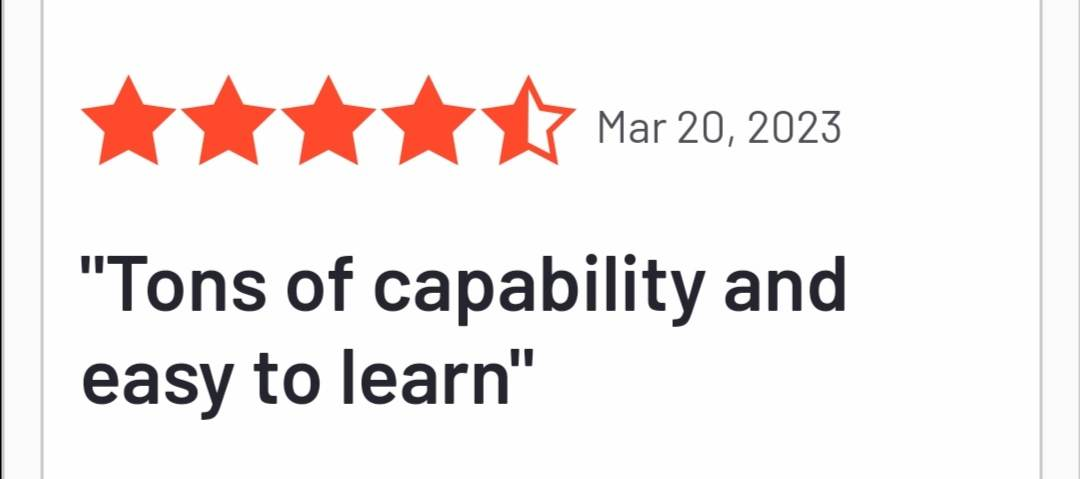 Negative Lucidchart review: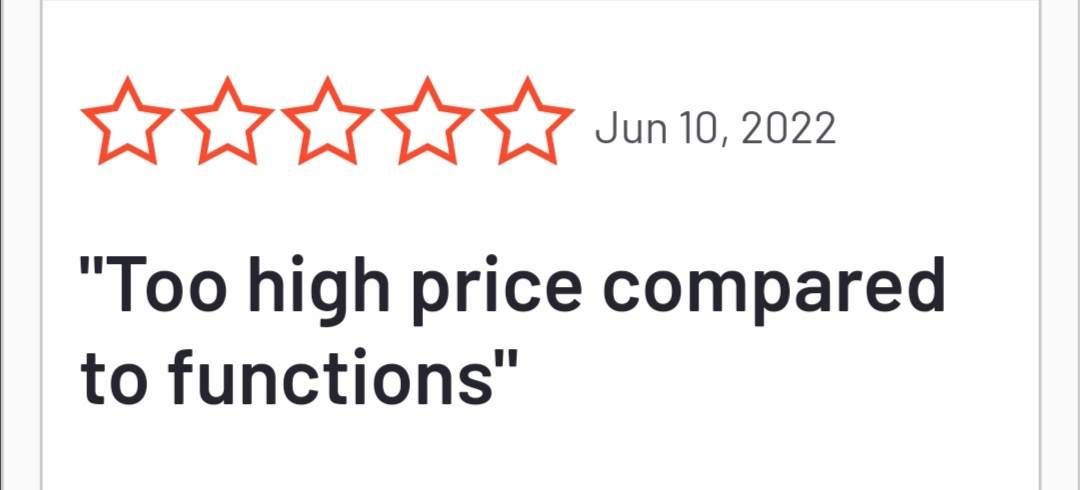 Positive Lucidspark review: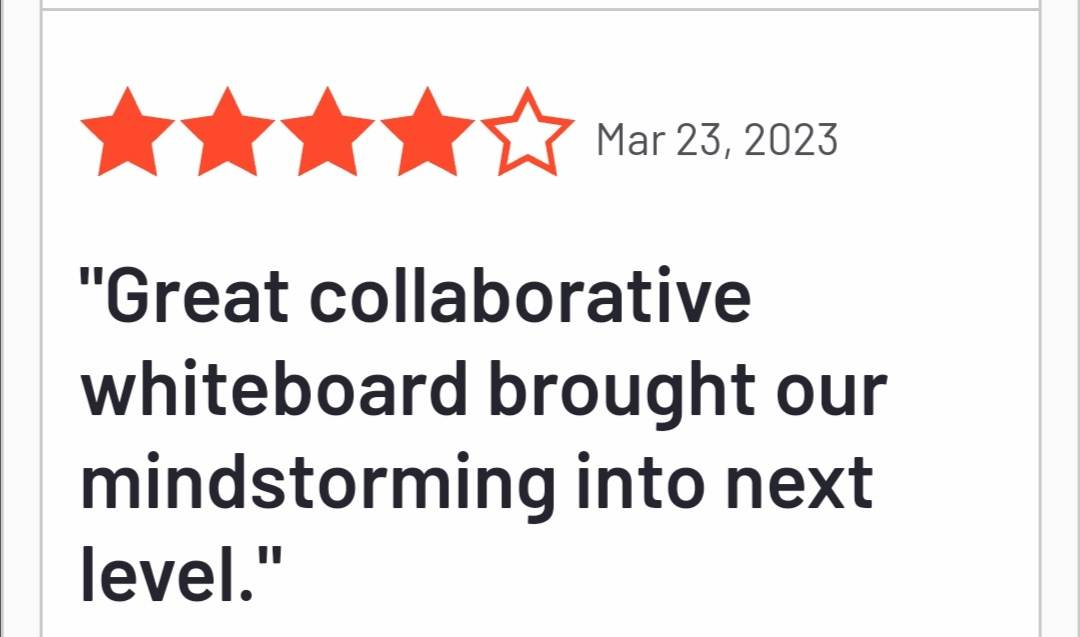 Negative Lucidspark review: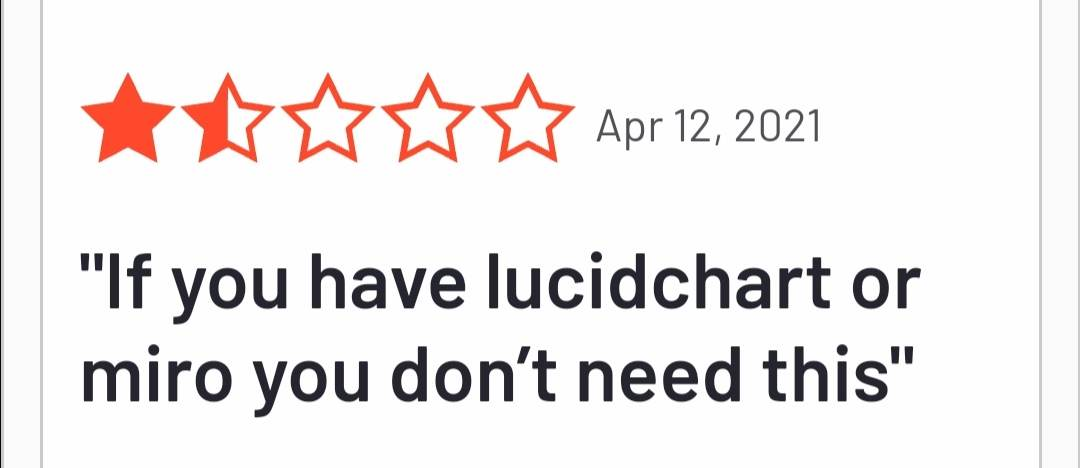 Final Thoughts
Both Lucidchart and Lucidspark are amazing tools that promote idea-sharing and collaboration between teams using visual tools. The platforms can be used together and can also be integrated with other software tools.
Although both tools have pros and cons, it is well worth it to try out the free versions and templates to see if it could benefit your team.